About this guide

a bit about yours truly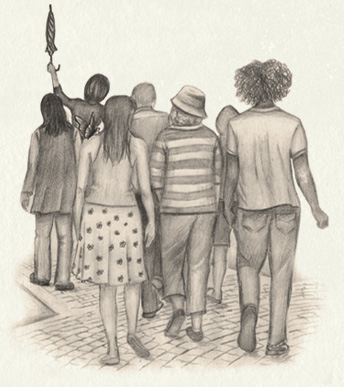 OK, fine, so Dracula wasn't here!
But wouldn't you rather sink your teeth into some nice clătite bănăţene, while sipping on some steamy Illy coffee and listening to stories about Hollywood's first Tarzan instead? Confused? No need to. A tour of Timișoara with a local guide by your side will definitely clear that up for you.
Be one of those people eager to discover a diamond in the rough: an impressive heritage of Austrian architecture (hence the nickname of "Little Vienna"), un-elitist prices for a rich cultural experience, feisty nightlife options, exquisite multicultural cuisine, safety and almost non-existent tourist traps make for a wonderful visit to Timișoara.

• Take a tour of the city, stop for lemonade in the bar of the garden dwarves, do some souvenir shopping, visit a museum and rock yourself to sleep in a hammock after a long day's walk.
• Enjoy the benefits of a culture hub - ask for tickets to the theatre, opera, philharmonic and several outdoor festivals.
• Choose an exquisite wine tasting experience in one of the best wine cellars in town, with a side dish of intriguing stories of Timișoara past.
• Visit the Village Museum, have a picnic and allow me to share with you my basket of home-made goodies.
• Take a tour of the 1989 anti-communist revolution (it all started in Timișoara, by the way), check out the Memorial of the Revolution and experience communist life at the Museum of the Communist Consumer.
• Combine a rich tour of the main landmarks in Timișoara with a relaxing boat ride on the River Bega, while enjoying drinks and appetizers or even a delightful dinner. Timișoara in a nutshell.
• Join my pub crawl, why don't you?

If in town for several days, a short trip to the surroundings might also come in handy. So here's the plan: a horse and cart ride through the countryside, a delicious organic meal, a Romanian movie screening and a nice bonfire with spirits and good times while blending in with the locals is the highlight of the evening.

Dear traveller, welcome to our city of parks and roses and colourful people, lying in the Western part of Romania, and witness economic development, cultural advances and cosmopolitism at their highest. But remember, Timișoara is not only a city, but above all it is a state of mind waiting for you to blow its cover and counter preconceptions.

Tours are carried out in English, Spanish and Romanian and always with a friendly smile on your guide's face and a red umbrella in her hand. So get ready, on your marks, get set... FOLLOW ME!