About this guide

a bit about yours truly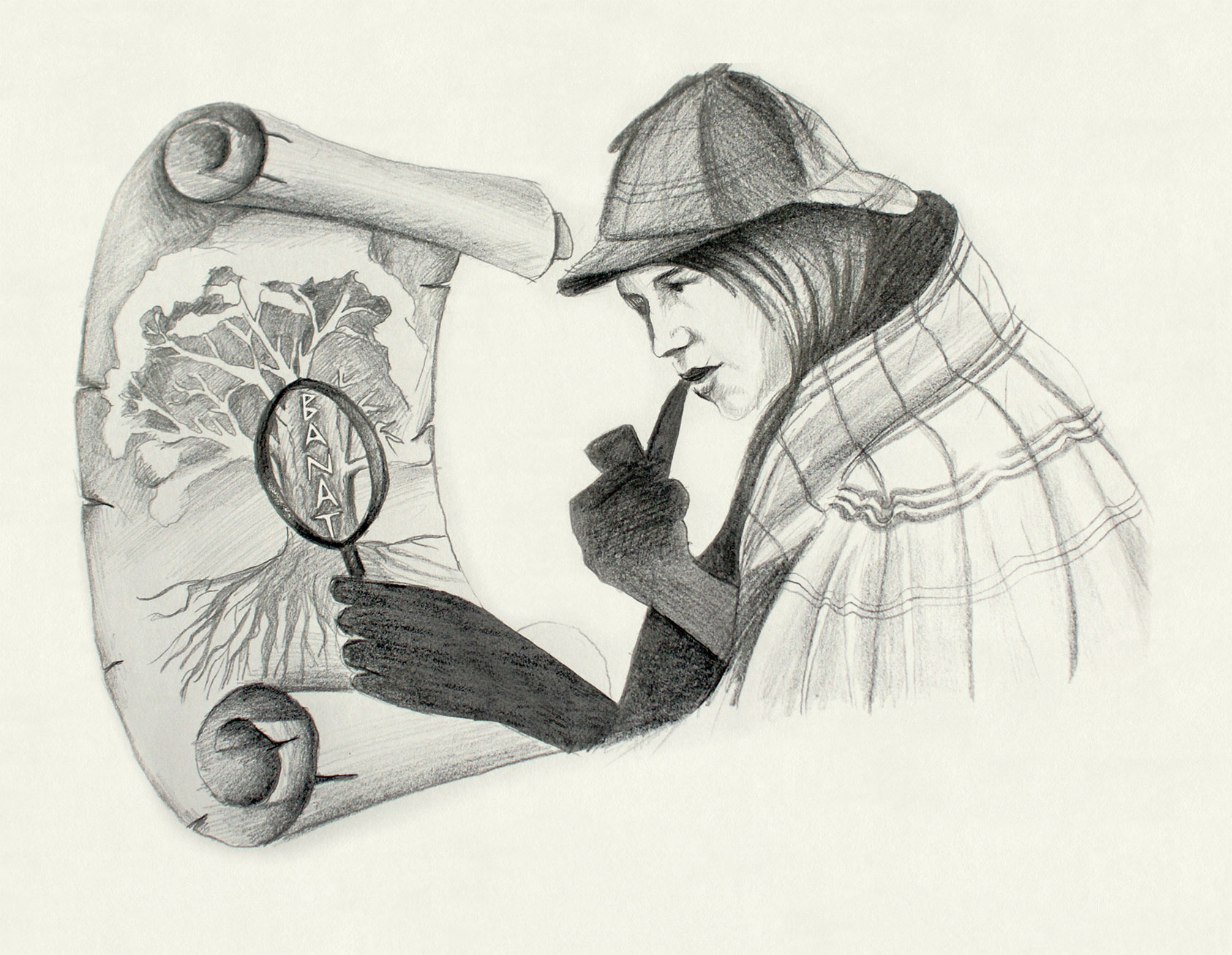 "People will not look forward to posterity who never look backward to their ancestors"
Edmund Burke.
If your family tree is a few branches short of full bloom and the ship's manifest in your hand says that your ancestors arrived from the old Austro-Hungarian Empire, Banat area (Counties Timiș, Arad, Caraș-Severin and Hunedoara), town of Temeswar, you might want to book a plane ticket to the modern city of Timișoara in Romania and visit the land of your ancestors.
The early years of the twentieth century saw thousands of Banaters (as they are called) of different ethnic and religious backgrounds emigrate from their adopted homeland. Given the scarce farmland available in Banat (then a part of the Austro-Hungarian Empire), Germans, Hungarians and Romanians alike found themselves caught up in the "American Fever", which infected all of Central Eastern Europe at this time, and set off to the United States in search of riches and a new life.
Later, as the end of World War I brought political and demographic changes, Banat and Transylvania became part of the newly-formed Romanian Kingdom. The official language changed, as did the names of villages and towns previously bearing German, Hungarian or other ethnic origin names. This upheaval and the hardships inherent in so much change brought about more emigration. Where settlement names have changed, a good starting place to find the Romanian equivalent of your family's ancestral home is here:
www.dvhh.org/banat_villages/index.htm
A further wave of emigration followed in the late 1940s when communism came to power in what was then known as the Romanian territory. With the advent of communism came further change, including new house numbering systems, making it difficult to identify old family homes noted in the civil records of times past.
Incredibly, in spite of the multitude of changes history has brought to this land, vital records, such as birth, marriage and death certificates as well as other historical documents, have been carefully preserved by institutions such as the National Archives of Romania, Town Halls and Roman-Catholic Bishoprics and these are readily available to researchers in Romania.
Accessing the records and finding the villages and homes you may have found mentioned in documents or memoirs requires local knowledge. And because when you search for ancestors, you find great friends, I, Alexandra, the girl with the red umbrella, tour guide and passionate book worm, will be more than honored to help you find your roots and trace your family history in the area of Banat.
With the help of an experienced multi-lingual team, the following
services
are available:
*These can be accessed either prior to arrival or can form the basis of our search together. In the event that you cannot travel to Romania, we can work together via the Internet to find what you need.
- Data acquisition: civil status documents, citizenship collections, censuses, passport lists, obituaries, headstones (where they exist)
- Data processing: family trees and finding living relatives
- Translation and interpretation services (English, Spanish and Romanian)
- "Routes to Roots" - guided ancestry tours (walking and driving) of "the then": traditional villages and homes, religious monuments, cemeteries, while simultaneously experiencing "the now": modern day towns, culture, nightlife, and cuisine, a true immersion into the life of the old and new Banaters.
What I'm offering is a fascinating blend of history, gastronomy and sightseeing, which will make for an entertaining, yet moving trip for you and your family.
Charges involved
:
- Standard guiding or research day rates (subject to the requirements discussed) – to be paid in cash or transferred into your guide/researcher's bank account.
- Transport costs (as required)
- Fees required by state institutions - e.g. photographing records (current charge about $1.80 per day), photocopies, certificates (transcription of the data found in the register etc.) – usually amounting about $10.
- International postal or courier charges (as required)
Disclaimer: Please note that given the inaccurate information sometimes provided to officials by the migrants on their place of birth, misspellings generally and the passage of a century of turmoil which saw extensive demolition, burning and confiscation of records, state bureaucracy and your own time constraints, no guarantees of success can be offered. Having noted the realities of research in modern day Romania, rest assured that we will always do our best and leave no stone unturned in trying to find the answers you seek.