About this guide

a bit about yours truly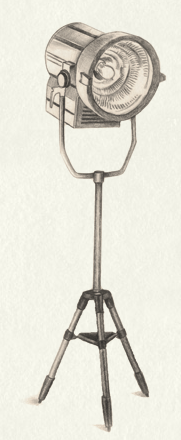 Enjoy reading a series of articles about tourism in Timişoara, Romania and about your guide, as well as watching a TV show on the same topics. Some of the articles were published in the Romanian media and some in international travel magazines and renowned newspapers. May they inspire you to travel and pay us a visit soon!
Articles

Anniversary Album
Anniversary album of the 7 years of city tours by the girl with the red umbrella. Click to read more

A Stroll Down the Olden Days Fabrikstadt
Alexandra Irimia, ghid turistic, ne face cunoștință cu părți uitate din Timișoara secolului XVIII până în prezent.
Pe Alexandra Irimia o întâlneşti deseori prin Timişoara cu umbrela ei roşie înconjurată de grupuri de turişti români sau străini. Şi când nu lucrează, îi place să exploreze oraşul şi să descopere detalii de clădiri, porţi vechi, străzi mai puţin umblate şi mai ales poveşti despre Timişoara, istoria, întâmplările şi oamenii ei. Atunci când Alexandra îţi vorbeşte despre Timişoara poate povesti ore întregi şi se simte că iubeşte ceea ce face şi iubeşte Timişoara. Iar ceva din pasiunea cu care o face ţi se transmite şi poate fără să vrei începi să te îndrăgosteşti pe furiş de oraş şi să-l priveşti cu alţi ochi. Click to read more

Sherlock Tours – an Adventure with the "Girl with the Red Umbrella"
Arhitectură, istorie, delicii culinare… În general, când pui piciorul într-un loc nou, pașii te duc spre cele mai cunoscute și promovate obiective turistice. Dacă vrei să și înțelegi ceea ce vezi sau să vezi ceea ce nu se prea vede în cataloage turistice, atunci ai nevoie de cineva priceput să te însoțească. Dacă mai vrei să auzi și povești inedite, să stai relaxat la o masă sau să socializezi, "Fata cu umbrela roșie", Alexandra, este persoana potrivită pentru un tur al orașului. Click to read more

Timişoara and the new face of Romania
The Guardian - 26 January 2010
It was in Timişoara that a week of protests led to the downfall of Ceauşescu. Twenty years on, this bright, culturally eclectic city proves there's more to urban Romania than brutal tower blocks. It falls to the likes of Timişoara to counter preconceptions. Alongside Cluj-Napoca, Sibiu and the much-maligned capital Bucharest, the western city is among those Romanian centres to lay genuine claim to a bright and eclectic cultural offering. Click to read more

A Big Smile, a Red Umbrella and So Many Interesting Stories About Timişoara
Mai exact, Alexandra este o tânără în vârstă de 30 de ani, care şi-a dezvoltat o pasiune într-o meserie. Plimbă pe străzile Timişoarei atât turişti străini, cât şi români curioşi şi le vorbeşte despre istoria din spatele zidurilor scrijelite de vreme, despre arhitectura clădirilor, a pieţelor, povesteşte celor interesaţi despre cele mai interesante evenimente care au avut loc între zidurile cetăţii Timişoarei... Alexandra călătoreşte în timp cu oricine este interesat să o facă. Click to read more

Come and see Timișoara with SinPRO
SinPRO te invită să descoperi Timișoara și să faci cunoștință cu alți timișoreni pasionați de orașul lor și de fotografie ca tine! Alături de colega mea Anca, am participat la prima tură foto prin Timișoara și am reușit să facem multe fotografii frumoase și să aflăm lucruri noi despre orașul în care locuim. Click to read more

Timișoara pone en juego su diversidad mirando a la capitalidad cultural
La Vanguardia - Viajes - 29 September 2013
La 'Pequeña Viena' del Imperio Austro-Húngaro es una ciudad de gran belleza arquitectónica y riqueza cultural. Click to read more

La fusión y la mezcla cultural marcan el primer festival de jazz de Timişoara
Agencia EFE - 07 July 2013
La Plaza de la Victoria de Timisoara, donde en 1989 comenzó la revolución que acabó con la dictadura comunista en Rumanía, ha sido el escenario perfecto para un festival de jazz que apostó por la mezcla de estilos y la fusión cultural, y cuyo cierre pone hoy el saxofonista David Murray. Al borde de la frontera con Serbia y Hungría, Timisoara ha albergado durante tres días un festival gratuito y muy alternativo, marcado por la simbiosis de culturas de esos países, Rumanía, Alemania y la herencia judía. Click to read more

A different type of guide, showing tourists underground Timişoara
Adevărul - 26 July 2012
Străinii care poposesc în Capitala Banatului sunt curioşi să afle poveşti despre biserici, clădiri sau premierele oraşului, dar sunt la fel de interesaţi să se distreze. Alexandra Irimia, ca ghid şi consultant turistic, a găsit nişa care lipsea şi s-a specializat pe prezentarea pub-urilor, a cluburilor din oraş şi a locurilor mai puţin vizibile. Click to read more

Interviews of cool people #1: Alexandra Irimia
Alexandra Irimia e ghid turistic, responsabilă pentru tururile de oraș la pas care au loc periodic prin Timișoara și despre care v-am mai povestit. Vorbește cu pasiune despre comorile ascunse ale Timișoarei și despre istoria străduțelor și a clădirilor. Pasiune pe care reușește să o transmită cu brio și interlocutorilor, fie ei timișoreni porniți să redescopere zone deja familiare, fie ei turiști cu așteptări minime în ceea ce privește potențialul turistic al Timișoarei. Click to read more

Timişoara, surprising for foreign tourists
Renaşterea Bănăţeană - 15 July 2012
Un oraş surprinzător prin istoria sa, dar decăzut, în comparaţie cu premierele internaţionale de care a avut parte. Cam aşa e văzută Capitala Banatului de turiştii care o vizitează.
"Toată lumea mă întreabă ce le pot arăta turiştilor în Timişoara. În afară de Catedrală, Operă, ce ar mai putea să vadă?", spune Alexandra Irimia, ghid turistic. Click to read more
Videos
TVR - Sherlock Tours
Live interview of Alexandra Irimia, girl with the red umbrella, on the National Romanian Television. On genealogy research and tours in Timisoara and the area of Banat (Romania). Sherlock tours go to the National Archives, the Roman-Catholic Bishopric, town halls, graveyards, dirt roads that lead to old family houses, churches, much to the delight of those searching for their roots.


Timisoara Tour Guide la AltRadio
Click to read more
TVR - Ora regiunii
Timisoara Tour Guide (Alexandra Irimia) and Salvati Patrimoniul Timisoarei (Save Timisoara's Heritage) live on National Television on August 3rd, the holiday of Timisoara. Tourism and history blending in a nostalgic trip into Timisoara's past, only to look forward to its future fame and glory.
TVR - Drumuri aproape / Roads nearby
City tour of Timişoara in the company of tourist and TVR producer, Diana Cuzmanovici Bogea. Enjoy stories and a series of old photographs of our town, courtesy of Salvaţi Patrimoniul Timişoarei. Subtitles to come.
TVR - Regional Café
A brief introduction to weekend tours for the locals or how to become a tourist in your own town. The name of the event is "La pas prin Timişoara" (Timişoara Tour Guide™) and it is organized on Saturdays throughout the year (Add Timisoara Tour Guide Facebook account for an invitation).
26.07.2013