About this guide

a bit about yours truly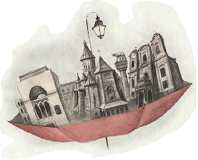 Dear guests, upon request from many of you I have put together a list of local dishes (including their original names here and there), both savory and sweet that you may enjoy during your stay in Timisoara. Also, see Part 2 of this blog entry for a small selection of restaurants that I am usually happy with, based on my experience and that of some of the tourists that rated their food and service above average.
Ah, before I forget, some visual aid for the descriptions below:
https://www.facebook.com/pg/Timisoara.Tour.Guide/photos/?tab=album&album_id=820200404664983
Having said this, I wish you "Poftă bună!" and patience, service in Romania is usually not that fast ;)
Starters:
Tuica / visinata /afinata – plum brandy / sour cherry liqueur / cranberry liqueur or any other homemade fruit brandies.
Salata de vinete – eggplant spread
Zacusca – vegetable spread
Main dishes:
Usually any soups and broths
Mamaliga – polenta (cornflour mass). Usually served as a side dish for stews or sarmale (see below). Also makes for a good vegetarian dish if served with feta-like cheese, sour cream and sometimes an egg on top.
Sarmale – cabbage rolls made of mince meat, rice and spices. Usually served with polenta and sour cream on the side.
Mititei – grilled mince meat rolls, typical barbecue snack. Best dipped in mustard, bread, and beer on the side.
Desserts:
Clatite banatene – Banat pancakes (made to share with your travel partner) :) a mind blowing calorie bomb if you like sweet cheese, raisins, vanilla sauce and a huge layer of sweet sweet meringue
Dobos – multi layered Hungarian cake, with caramelized sugar on top
Papanasi – deep fried or boiled donuts, with sour cream and confiture on top
Snacks:
Langos – Hungarian origin deep fried dough, served plain, or with cheese, or garlic sauce etc.
Drinks:
Bereta beer - designated best Romanian IPA beer of 2016!
Timisoreana beer - produced by the oldest brewery in nowadays Romania
Must - a seasonal drink, only available in late summer, early autumn, made from grapes before they turn into wine :)
Socata - another seasonal drink, available in spring, made of elder flowers, water, lemon and sugar. Very refreshing, always try the homemade version.
*The list may be improved, so feel free to contribute. Write to me at contact@timisoaratourguide.com